Restore the Beauty of Your Hard Floors with Our Professional Cleaning Services
At 1st Carpet Cleaning, we're not just about soft surfaces; we're your trusted source for professional hard floor cleaning in London. Our team of certified experts is dedicated to rejuvenating your hard floors, making them shine and enhancing the overall aesthetics of your space.
Hard Floor Care Specialists: We offer cleaning and maintenance for a variety of hard flooring materials, including hardwood, tile, and vinyl.
Bring Back the Shine: Our advanced equipment and techniques restore the luster and beauty of your hard floors.
Improved Longevity: Regular professional hard floor cleaning extends the lifespan of your floors, saving you money in the long run.
Eco-Friendly Solutions: We use environmentally friendly products to protect your home and the planet.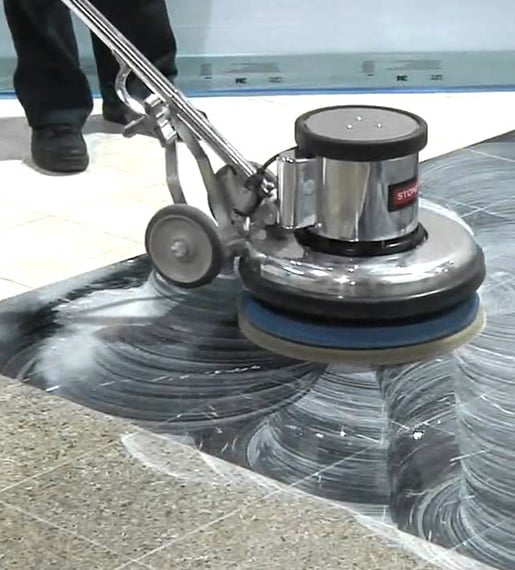 Hard floors are not just a practical choice; they add a touch of elegance to your home or workplace. At 1st Carpet Cleaning, our professional hard floor cleaning services in London are designed to make your floors shine and enhance the overall aesthetics of your space.
From hardwood to tile and vinyl, hard floors come in various materials, each requiring specific care and attention. Over time, they can lose their shine due to foot traffic, dirt, and grime. Our mission is clear: to bring back the luster and beauty of your hard floors, making your space more inviting and appealing.
Our certified team of professionals specializes in hard floor cleaning and maintenance. We understand the unique requirements of each type of flooring material and employ advanced equipment and techniques to restore their shine and beauty. Whether you have hardwood, ceramic tile, or vinyl flooring, we handle them all with care, ensuring they enhance the aesthetics of your space.
At 1st Carpet Cleaning, we are committed to not only enhancing the appearance of your hard floors but also contributing to their longevity. Regular professional hard floor cleaning not only makes your floors look better but also saves you money in the long run by extending their lifespan.
Our eco-friendly solutions are about protecting your home and the environment. We take pride in our choice of products and equipment, ensuring minimal environmental impact while delivering a high standard of cleanliness.
We understand the importance of convenience in your busy life. Our flexible scheduling options allow you to enjoy freshly cleaned hard floors without disrupting your daily routine. We value your time and aim to provide prompt and efficient services.
Choosing 1st Carpet Cleaning for hard floor cleaning isn't just about shinier floors; it's about enhancing the overall aesthetics of your space. Your satisfaction is our top priority, and we stand by our work with a satisfaction guarantee.
What Our Customer Say's
These are some of the responses from our customers who are very satisfied
Hard floor cleaning by 1st Carpet Cleaning was outstanding. They brought back the shine to my floors. Thank you!
1st Carpet Cleaning offers a fantastic service at a great price. They made my home feel cleaner and healthier. Highly recommended!
The team at 1st Carpet Cleaning was a pleasure to work with. They delivered quality upholstery cleaning with a smile.
I had my mattress cleaned by 1st Carpet Cleaning, and now I sleep soundly knowing it's spotless and allergen-free. Impressive results!
I entrusted 1st Carpet Cleaning with my cherished rugs, and they were returned looking beautiful. Such attention to detail!
I can't thank 1st Carpet Cleaning enough for their prompt and professional service. My carpets are now clean and fresh.
My rugs have never looked better. 1st Carpet Cleaning really knows their stuff. I'm thrilled with the results!
The stain on my sofa was a real eyesore, but 1st Carpet Cleaning got rid of it. I'm beyond pleased with the outcome.
I was amazed at the transformation 1st Carpet Cleaning brought to my dingy carpets. They look brand new! Excellent service.
My upholstery had seen better days, but 1st Carpet Cleaning worked their magic. It's like I have a new living room!
Frequently asked questions
What types of hard floors do you clean?
We clean a variety of hard flooring materials, including hardwood, tile, vinyl, and more.
How often should I have my hard floors cleaned?
The frequency of cleaning depends on foot traffic and usage. Generally, we recommend professional cleaning every 6-12 months.
Are your hard floor cleaning products safe for my family, including children and pets?
Yes, we use eco-friendly and non-toxic cleaning solutions, ensuring the safety of your loved ones.
Do you offer stain removal for hard floors?
We specialize in removing stains from hard floors. The success of stain removal depends on the type and age of the stain.
Can you clean and polish hardwood floors?
Yes, we offer specialized cleaning and polishing services for hardwood floors to restore their shine.
Do you provide sealing or protection for hard floors to prevent future issues?
Yes, we offer hard floor sealing and protection treatments to safeguard your floors against wear and stains.
Can I walk on my hard floors immediately after cleaning?
Drying times vary depending on the type of flooring and the cleaning process. In most cases, your hard floors will be ready for use within a few hours.
YOU can call us NOW and get a better discount price!
1st Carpet Cleaning is your local, trusted carpet cleaning company, serving customers in the heart of London and surrounding areas. We take pride in being the carpet cleaners near you, ready to transform your carpets and make your home more inviting. Our team is dedicated to bringing the beauty and freshness back to your carpets, upholstery, and other surfaces. With a strong presence in the community, we're known for our reliable and efficient service. When you need professional carpet cleaning that's just a phone call away, 1st Carpet Cleaning is the name to trust. Your satisfaction and the cleanliness of your home are our top priorities.